Description
Details
Reg No.: V 22070 (Act 36 of 1947)
Ultra Dog does not use any colourants or preservatives in our food, hence the colour of our kibble may vary slightly.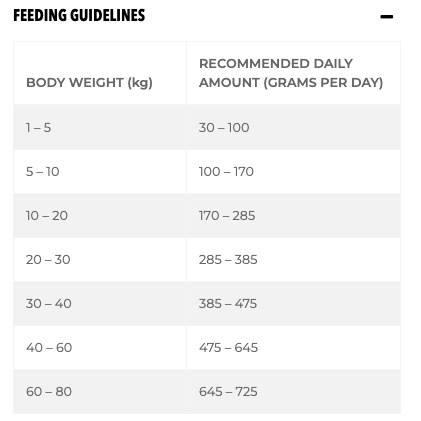 Additional Info
Additional Info
| | |
| --- | --- |
| Brands | Ultra Dog |
| Pet Type | No |
| Featured | No |
| Product Type | Dry Food |
| Product Feature | Prebiotic, Preservative Free |
| Breed | No |
| Breed Size | All Breeds |
| Flavour | Beef |
| Lifestage | Adult |
| Size Chart | No |
Reviews
Customer Reviews (11)
Good Quality Food
I have two rescue Belgium Malinois that have very sensitive stomach. The Ultra Dog Optiwoof is great and they love it. Their coats have improved significantly since I switch over to Optiwoof.
(Posted on 06/03/2021)
Awesome
Very good food.
Just a pitty you don't stock the 40KG
(Posted on 26/09/2020)
Excellent
Great goodness and value for quanitity
(Posted on 25/09/2020)
affordable dogfood
Our dogs love Ultra Dog Optiwoof. It's affordable and it's good to know you are giving your dogs dogfood that is of a good quality.
(Posted on 21/09/2020)
Good value
Things are tough financially for most and if you like me you don't want to buy cheap, sometimes poise pus supermarket food so this is a good alternative. My dogs have had no adverse reactions since swapping and eat just as enthusiastically as brand costing double the price.
(Posted on 29/07/2020)
Dogs have been on it for years
Our border collies have been on this food for years and no need to add anything extra. Our youngest eats it up very fast!
(Posted on 02/05/2020)
Delivery was great
I was very grateful that during lockdown I got my delivery the next business day!

thanks so much!!
(Posted on 06/04/2020)
OPTIWOOF best quality and price
OPTIWOOF is the least costly of the "descent" dog foods. However, my Labrador's coat improved significantly since I switch over to OPTIWOOF (from the cheaper dog food available at the popular retail stores).

I tried more expensive products, but could not see any advantage over OPTIWOO - Why waist money for nothing better?
(Posted on 12/12/2017)
great food
My dogs love it! been on it for over a year.
(Posted on 21/11/2017)
Ultradog Optiwoof
Great value for money. Our 2 goldens have been on this food since turning 1 three months ago and they love it.
(Posted on 16/11/2017)
My furry baby loves it!
She gets a bit tired of it after a while, but all I need to do is add some dog sauce over and she's good to go.
(Posted on 13/11/2017)
Shipping Info
We offer FREE SHIPPING for all orders over R500 within the metro areas of Durban, Johannesburg, Pretoria and Cape Town.
Outside of these areas, the shipping cost you pay is dependent on your location and if you live in a regional area, it may depend on the size of your order. You will be notified of the final shipping cost to your area before you pay for your order so you can be 100% sure of what you are paying for with Pet Heaven. Alternatively, you can view the costs here: https://www.petheaven.co.za/delivery-terms/.
Dispatch Information:
Most of our orders are dispatched within 24hrs after payment and we provide online tracking through our courier partners. We deliver to local and main areas within 3 working days and to other national areas within 5 working days.
Deliveries to rural areas are made once a week and can therefore take up to 7 working days.
Ingredients
Ingredients
Cereals* (Min 4% Rice), Derivatives of Vegetable Origin and Vegetable Protein Extract, Meat and Animal Derivatives (Min 4% Beef Meal), Fats and Oils, Palatability Enhancers, Minerals and Vitamins, Mannan Oligosaccharide, and Antioxidants (*may contain at least 5% GMO).