Description
Details
Reg No:. V 20726 (Act 36 of 1947)
Ultra Dog does not use any colourants or preservatives in our food, hence the colour of our kibble may vary slightly.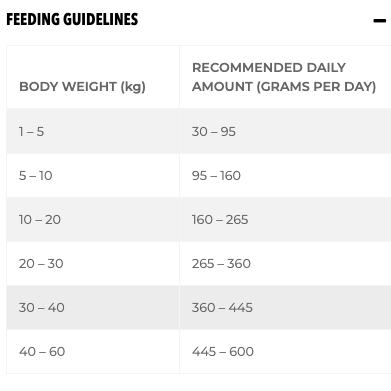 Additional Info
Additional Info
| | |
| --- | --- |
| Brands | Ultra Dog |
| Pet Type | Dog |
| Featured | No |
| Product Type | Dry Food |
| Product Feature | Preservative Free |
| Breed | Non-Specific |
| Breed Size | Small Breed |
| Flavour | Chicken |
| Lifestage | Adult |
| Size Chart | No |
Reviews
Customer Reviews (5)
Good quality food at an affordable price
My furbaby loves his new food and his small teeth can chew properly because the pellets are small.
(Posted on 19/11/2021)
Petheaven service
Thank you for your great service and support. Best variety and savings when it comes to schedule and save
(Posted on 27/10/2021)
Received my order on the 31st Of March
Quickly, easy, convenient.
Thank you Pet Heaven for your service.

Dogs loving their dinners
(Posted on 17/05/2021)
Good quality food at an affordable price
Good quality food that does not break the bank
(Posted on 13/01/2021)
Value for money
My miniature Yorkie loves these very small pellets! And the 12kg bag is great value for money!
(Posted on 12/01/2020)
Shipping Info
We offer FREE SHIPPING for all orders over R500 within the metro areas of Durban, Johannesburg, Pretoria and Cape Town.
Outside of these areas, the shipping cost you pay is dependent on your location and if you live in a regional area, it may depend on the size of your order. You will be notified of the final shipping cost to your area before you pay for your order so you can be 100% sure of what you are paying for with Pet Heaven. Alternatively, you can view the costs here: https://www.petheaven.co.za/delivery-terms/.
Dispatch Information:
Most of our orders are dispatched within 24hrs after payment and we provide online tracking through our courier partners. We deliver to local and main areas within 3 working days and to other national areas within 5 working days.
Deliveries to rural areas are made once a week and can therefore take up to 7 working days.
Ingredients
Ingredients
Cereals (Min 4% Rice)
Meat and Animal Derivatives (Min 20% Chicken Meal
Min 6% Fresh Chicken)
Vegetable Protein Extract & Derivatives of Vegetable Origin
Oils and Fats
Palatability Enhancer
Minerals and Vitamins
Mannan Oligosaccharides
Approved Antioxidants.