---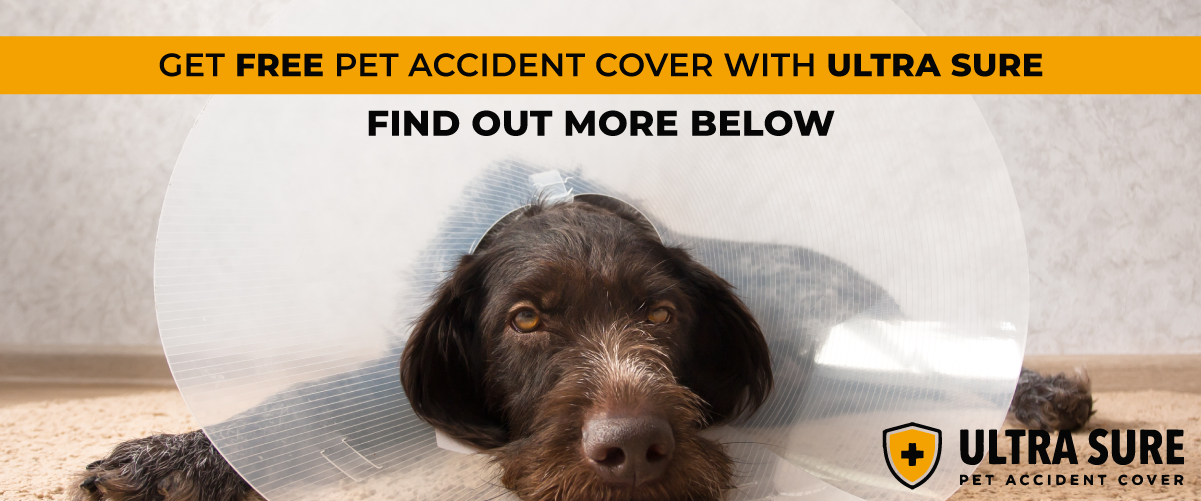 If you are a regular Ultra Pet customer, just by buying the products, you have the opportunity to register for FREE pet accident cover with ULTRA SURE! All you have to do is to sign up your pets and keep compliant on a monthly basis. Click here to find out all the details.

ULTRA SURE helps to reduce the financial burden of medical treatment (subject to the terms and conditions), in the event that your dog or cat is injured as a result of a sudden, unforeseen or unintended event.

What better way to qualify for ULTRA SURE than by becoming a Schedule & Save customer with Pet Heaven. Simply set up a recurring scheduled delivery for your pet food, save up to 10% on your order each month AND have the added benefit of knowing you're pets are covered for accidents with ULTRA SURE.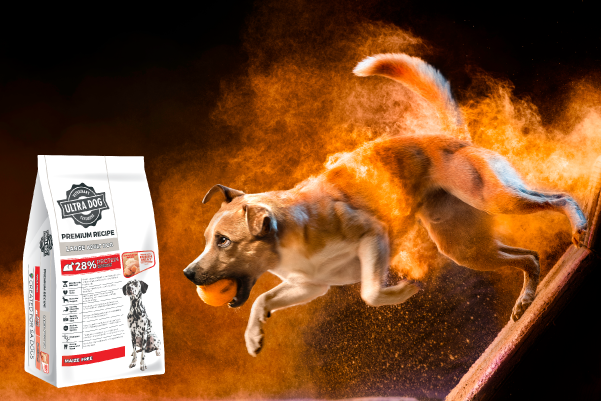 PREMIUM RANGE
Your dog deserves the very best nutrition from the best ingredients, including high quality, fresh meat for enhanced taste and a better source of protein. As an added benefit, our Premium Recipe range is completely maize free, with the inclusion of rice and prebiotics helping to maintain a healthy digestive system. All of these great ingredients have resulted in our best ever recipe that your dog will love.
SUPERWOOF RANGE
A dog's overall health begins with complete and balanced nutrition. Ultra Dog Superwoof, now made with fresh meat, contains all of the necessary nutrients, so that no supplementation is required. This digestible formulation promotes a strong immune system, a healthy skin and a radiant coat, and helps dogs maintain an ideal body condition for a long, healthy and active life. Developed by a veterinarian and animal nutritionist, Ultra Dog Superwoof ensures dogs' health and vitality – giving them the life they deserve.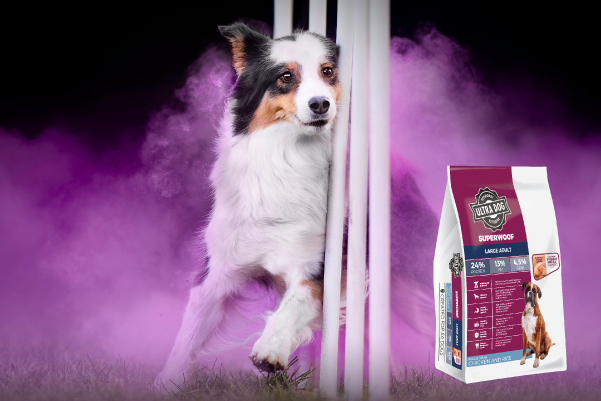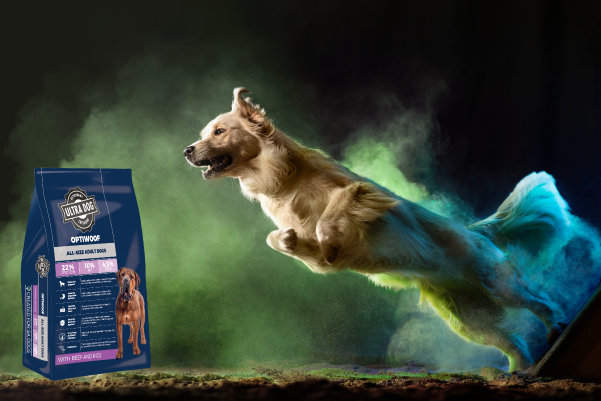 OPTIWOOF RANGE
A dog's good health is reflected in the way they look, feel and behave – it's visible in their strong muscles, energy levels, shiny coats and healthy skins. Ultra Dog Optiwoof dry dog food has been scientifically developed in conjunction with our in-house experts to deliver the appropriate levels of protein, fat and calories to help dogs maintain their optimal body condition. Ultra Dog Optiwoof guarantees that dogs receive the optimal level of nutritional value to maintain their bodies.
SPECIAL DIET RANGE
Some dogs need more than a standard adult dog food, because they may be overweight, suffer from food allergies or have issues with their joints and bones. We've developed our Special Diet range in conjunction with our in-house experts to ensure that these dogs get the best nutrition for their health and overall well-being.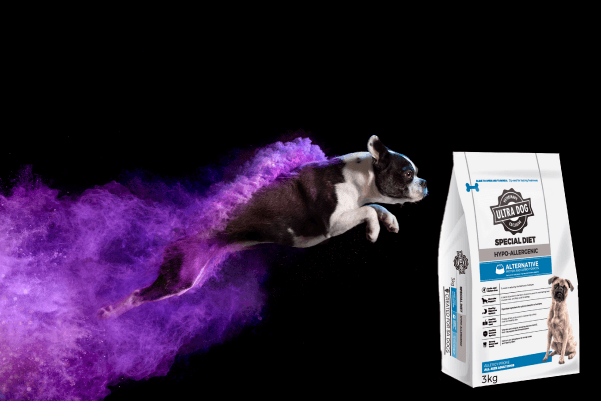 ---