Terms and Conditions:
Cart orders only. Valid only on your first box. Discount automatically applies at checkout. Cannot be used in conjunction with another promotion.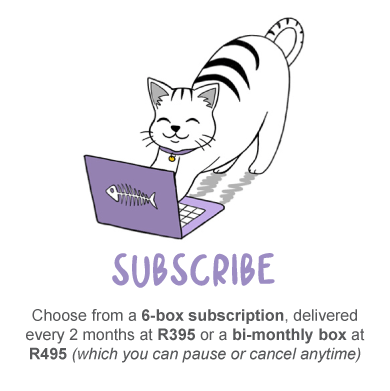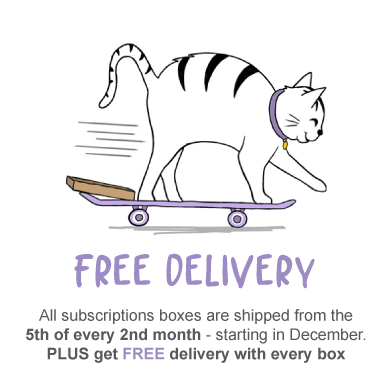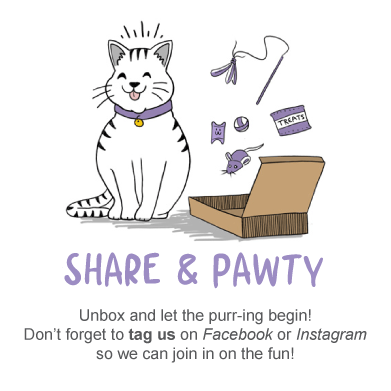 ---
Choose between a 6-box subscription delivered every two months for ONLY R395 or a bi-monthly box at R495 (which you can pause or cancel at any time).  All subscription boxes are shipped from the 5th of the second month (starting in December 2020). PLUS get FREE delivery with every box.  Once delivered, un-box and the let the purr-ing begin! Don't forget to tag Pet Heaven on Facebook and Instagram so we can join in on the fun!

P.S. If you have ordered a box in the past on subscription, you don't need to re-order each month - your boxes will be shipped automatically!  Once your 6-box subscription has finished, we'll continue shipping your boxes at the special rate of R395 a month, which you'll be able to pause or cancel at anytime.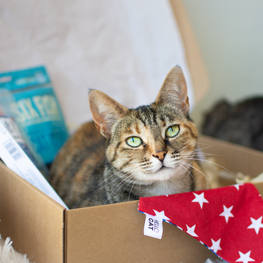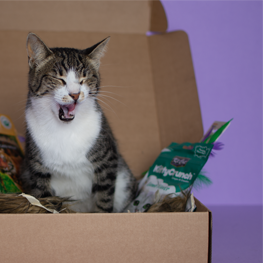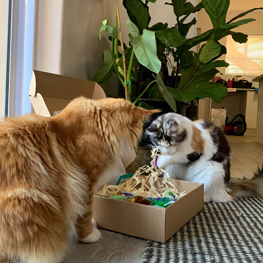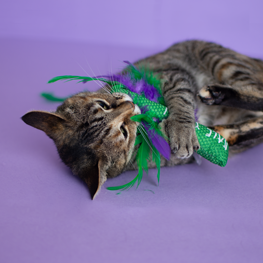 Is this a standing debit order?
No, we do not debit your account directly but instead charge your debit or credit card. No contracts.
Can I cancel my Hello Cat Box?
Yes, you can edit or cancel your Hello Cat Box at any time if you have chosen the flexible monthly option. The 6 box option is a commitment of 12 months to benefit from the reduce cost of R395/month
What if I don't have money in my account?
The transaction will fail and notify our customer support team who will then help you reactivate your account.
When do I get billed?
We will debit your credit card on the 5th of every second month for your Hello Cat Box.
Are my card details stored on your website?
No, we do not store your card details on our website, that is done by our bank with PCI level 1 security!
Can I pay for my Box via EFT?
Unfortunately not at this stage. The payments are automated using a credit or debit card facility to ensure convenience.
Are my card details safe?
Absolutely! Our website is secure via https and our payment gateway has a PCI level 1 certification.
What payment methods do you accept?
Currently we only accept credit or chip & pin debit cards for Hello Cat Box.
How long does delivery take?
We ship your Hello Cat Box from the 5th (or next business day) of every second month and delivery will take around 2-3 days.